06.06.19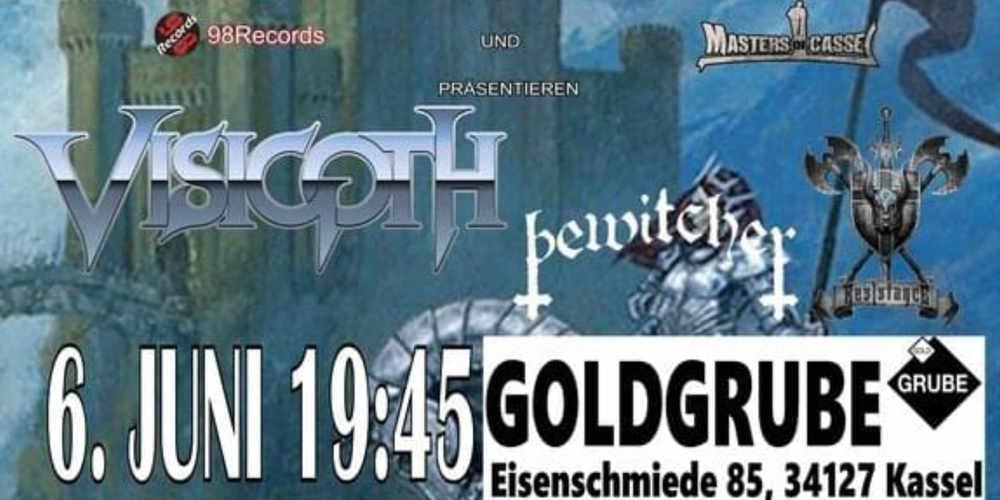 Masters Of Cassel + 98Records präsentieren
Visigoth + Bewitcher + Resistance in Kassel

Live in der Goldgrube am 6. Juni 2019 06.06.19 in Kassel, Goldgrube
Tickets zu Visigoth + Bewitcher + Resistance in Kassel
Kassel
---
Informationen
MASTERS OF CASSEL und 98RECORDS PRÄSENTIEREN:
VISIGOTH
https://www.facebook.com/visigothofficial/
BEWITCHER
https://www.facebook.com/BewitcherOfficial/
RESISTANCE
https://www.facebook.com/resistanceusaofficial/
6. Juni 2019 in der Goldgrube in Kassel.
Wir freuen uns tierisch, Euch am 6. Juni die amerikanischen Senkrechtstarter VISIGOTH in der Goldgrube präsentieren zu können. Die aktuelle Scheibe der Jungs aus Salt Lake City "Conqueror´s Oath" lief nicht nur bei uns auf Dauerrotation, sondern war auch im Welcome to Hell Metalradio eine der besten Scheiben des Jahres 2018 und somit einer der großen Gewinner des vergangenen Jahres. Nun kommen VISIGOTH nach Kassel und werden eine ihrer großartigen Liveshows in den heiligen Hallen der Goldgrube zelebrieren. Wer auf die Epik von GRAND MAGUS gepaart mit hochmelodischem US-Metal steht, dem werden die Freudentränen in den Augen stehen.
Mit dabei sind die Heavy/Black/Speed Metaller von BEWITCHER aus Portland und die Heavy Metal Band RESISTANCE.

Einlass 19:45 Uhr, Beginn ca. 20:15 Uhr.
Das Ticket kostet im Vorverkauf 13,50 Euro (+ Gebühren) und an der Abendkasse 17,50 Euro.

VISIGOTH (Epic Heavy Metal - Salt Lake City)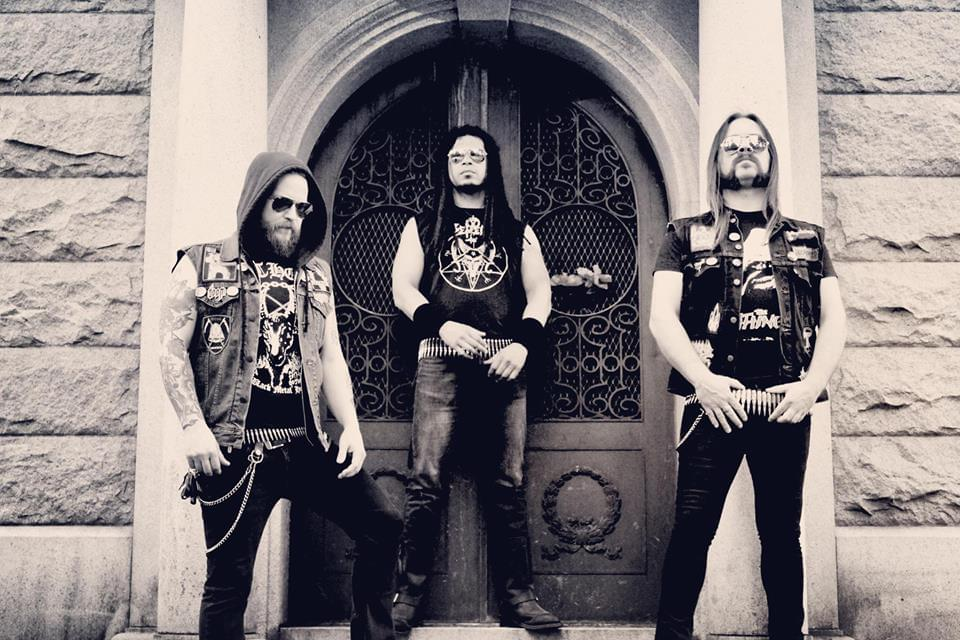 BEWITCHER (Heavy / Black / Speed Metal - Portland)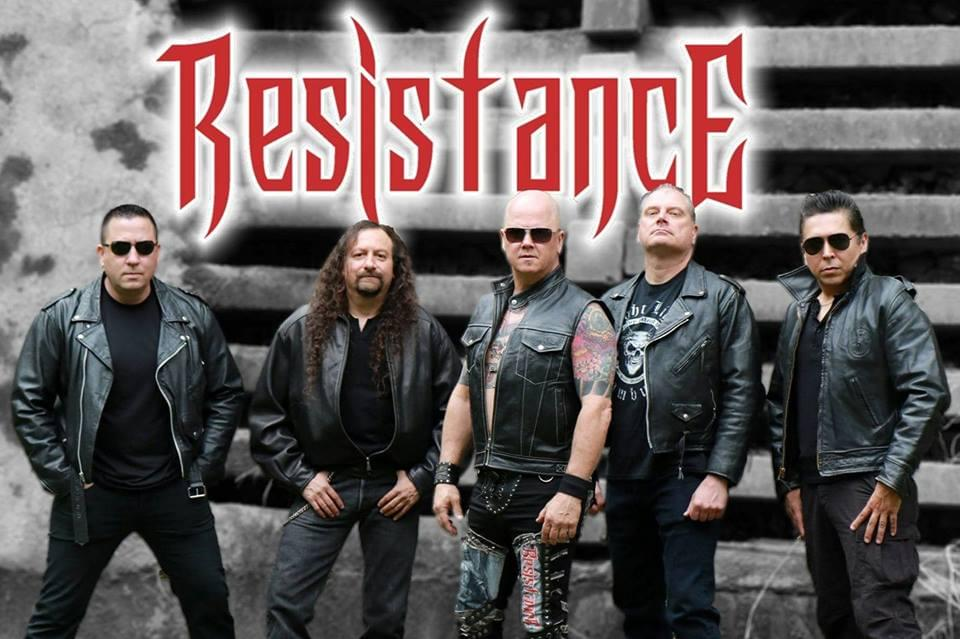 RESISTANCE (Heavy Metal - Los Angeles)
Visigoth + Bewitcher + Resistance in Kassel
in Kassel
Sichert euch jetzt Tickets für das Visigoth + Bewitcher + Resistance in Kassel Event am 06.06.2019 in Kassel!