24.11.18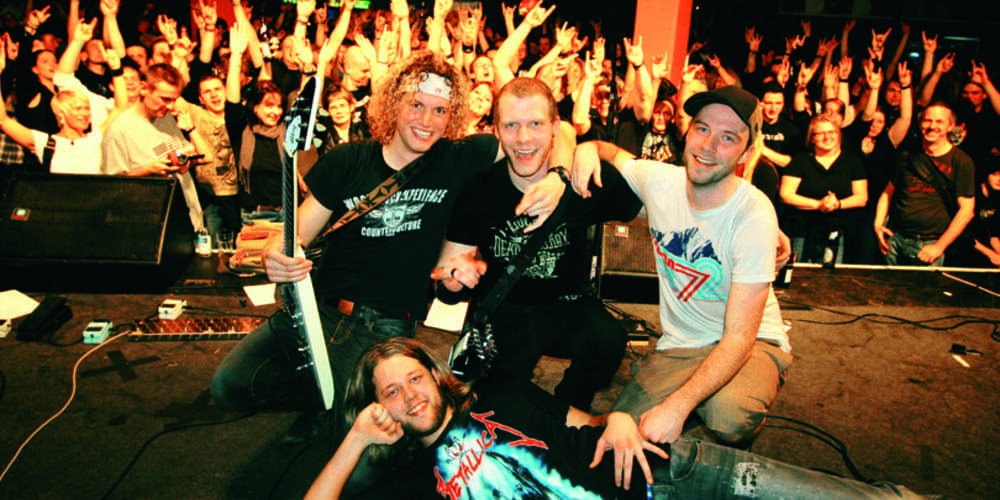 Saccarium - A Tribute to Metallica

mit DSDS - Gewinner ´06 Tobias Regner 24.11.18 in Kassel, Fiasko
Tickets zu Saccarium - A Tribute to Metallica
Kassel
---
Informationen
Die Metallica Tribute Band Sacarium hat mit Tobias Regner einen Frontmann allererster Güte, der die Songs so authentisch singt,das man ihn nicht mehr vom Original unterscheiden kann. Wer "Nothing else matters" gesungen von Tobias gehört hat, der weiß,was Gänsehaut pur ist ! 2001 gegründet, spielt man seither Show um Show und konnte sich so eine große Fanbasis erarbeiten. Etliche ausverkaufte Hallen und Clubs in Deutschlandund im Ausland sprechen eine deutliche Sprache und die vier Jungs waren unter anderem auch schon im Vorprogramm vonTito & Tarantula (From Dusk till Dawn), Megaherz, Die Happy, Guano Apes und JBO gefragt. Dabei ist ein Auftritt der Band nicht nur etwas für eingefleischte Metallica Fans.

Auch die Rockfans, die die Hits der Band kennen kommen voll auf ihre Kosten. Die Live-Show der Jungs ist intensiv und man spielt sich durch die Höhepunkte der Schaffensphase von Metallica. Songs wie "Wherever I may roam", "Enter Sandman" ,"Creeping Death", "Fade to black" "Seek and destroy" und "Nothing else matters" sind mittlerweile unsterbliche Klassiker. Aber auch Perlen wie"Harvester of sorrow" oder "Fuel" haben den Weg ins Programm gefunden und werden jeden Rockfan begeistern.
Saccarium - A Tribute to Metallica
in Kassel
Sichert euch jetzt Tickets für das Saccarium - A Tribute to Metallica Event am 24.11.2018 in Kassel!