11.05.19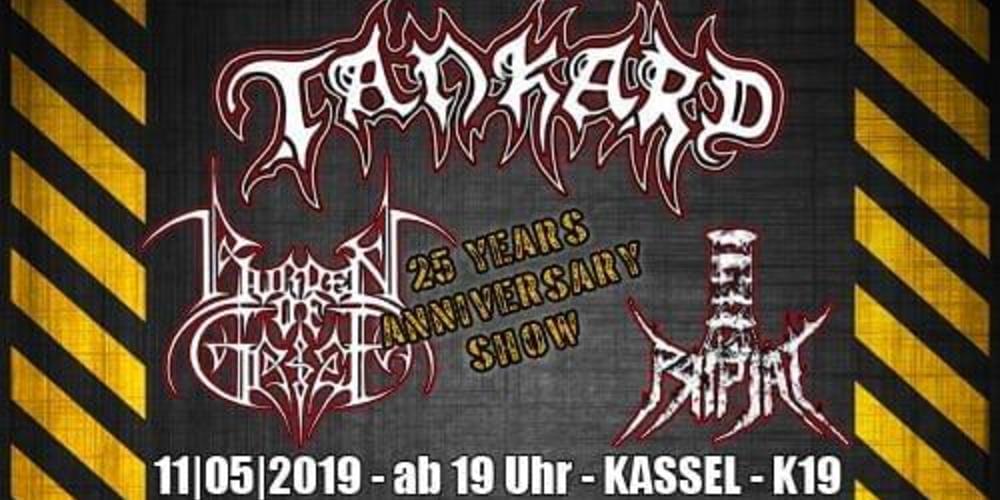 Masters Of Cassel + 98Records präsentieren
Tankard + Burden of Grief + Pripjat

Live im K-19 in Kassel am 11. Mai 2019 11.05.19 in Kassel, Kulturzentrum K19
Tickets zu Tankard + Burden of Grief + Pripjat
Kassel
---
Informationen
MASTERS OF CASSEL und 98RECORDS PRÄSENTIEREN:
TANKARD
BURDEN OF GRIEF
Pripjat
11. Mai 2019 Kulturzentrum K-19, Kassel
We are partying 25 fucking years... BURDEN OF GRIEF est. 1994!!

Am 11. Mai 2019 findet die große BURDEN OF GRIEF Jubiläumsshow im Kulturzentrum K19, Moritzstrasse 19 in Kassel statt. Zu Ehren dieses fantastischen Geburtstags haben wir uns ein besonderes Billing einfallen lassen und unsere südhessischen Freunde von TANKARD sowie die Kölner Thrash Metaller von PRIPJAT als Support eingeladen.


TANKARD sind eins der deutschen THRASH Metal Aushängeschilder und feierten im Jahr 2017 35 Jahre Bandbestehen. Die Jungs um Sänger und Sympathikus Gerre thrashen heftigst. Sie bezeichnen ihren Stil aufgrund des übermäßigen Auftauchens des Themas Alkohol scherzhaft als Alcoholic Metal und auf ihren Shows geht es immer besonders ab. Seit 1982 stehen die vier Frankfurter Jungs für beste Liveunterhaltung und enormen Spaß auf der Bühne. TANKARD sind und bleiben auch im Jahr 2019 eine unverzichtbare Größe im Thrash Metal.

25 Jahre BURDEN OF GRIEF, d.h. 25 Jahre treibende Riffs, hartes Drumming, faszinierende Gitarrenmelodien und über allem der thrashig angehauchte Death Metal Gesang von Sänger Mike, der das Gebräu aus Death und Thrash Metal veredelt. 25 Jahre sind die Kasseler bzw. Warburger Jungs bereits in der Szene unterwegs und dieses Jubiläum gilt es groß zu feiern.

Band Nummer drei sind die Kölner Thrash Metaller von PRIPJAT, die seit 2011 die Szene bereichern und nicht erst mit dem neuen Album "Chain Reaction" zu beeindrucken wussten. Live sind die vier Mucker sowieso eine Granate, was man hier in der Region auf dem 2018er Underground Remains eindrucksvoll erleben konnte. PRIPJAT sind also kein typischer Opener - sondern mit ihnen wird die Party sofort steil gehen.

PLUS: Von 19-20 Uhr machen wir eine fette Happy Hour mit 50 (!!) Litern Freibier, die Euch die Jungs von BURDEN OF GRIEF zum 25jährigen Jubiläum spendieren. Also zeitig da sein und die frühe Partyatmosphäre geniessen!!!
Der Ticketvorverkauf startet am 28. September 2018.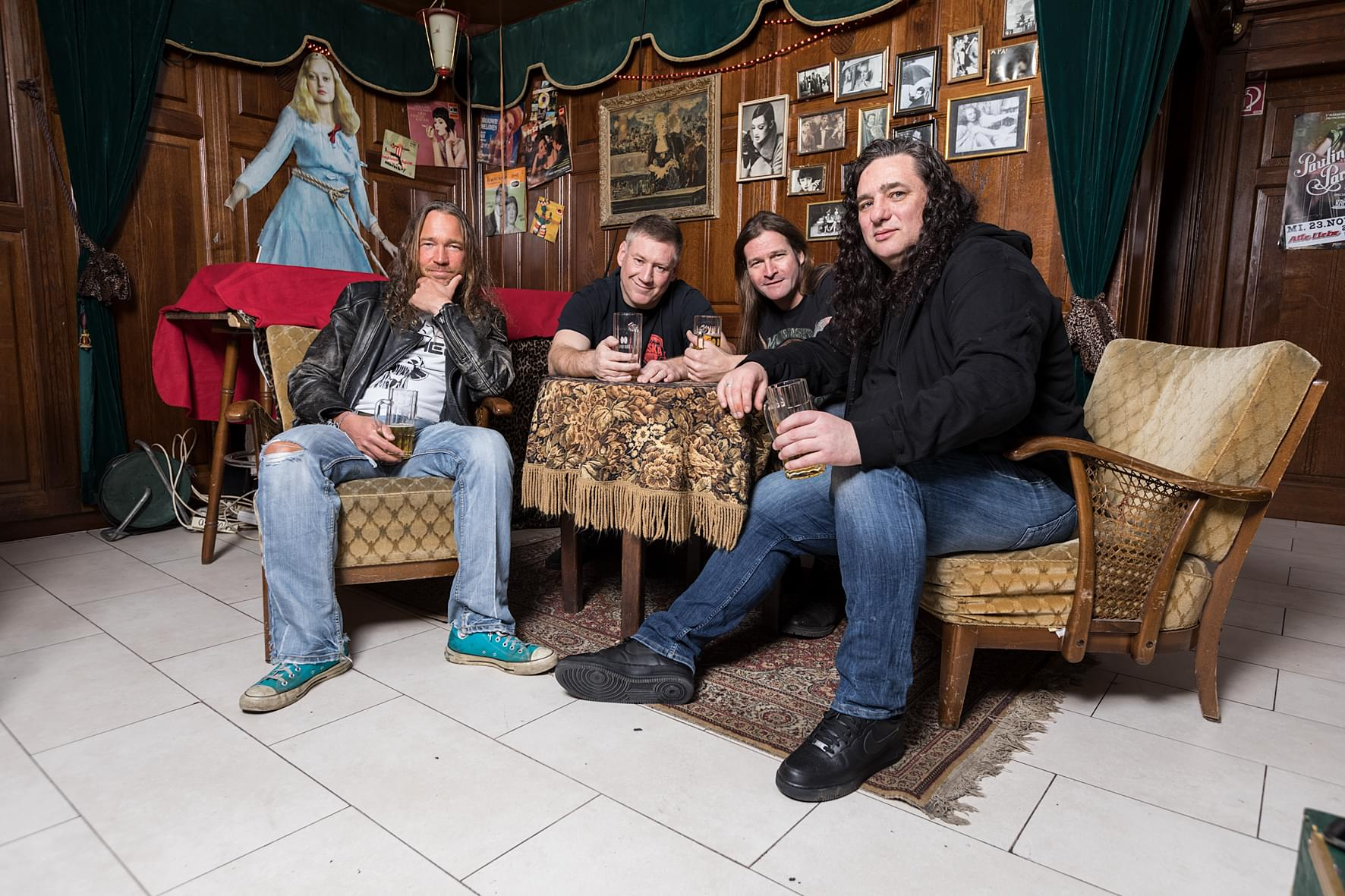 TANKARD (Thrash Metal)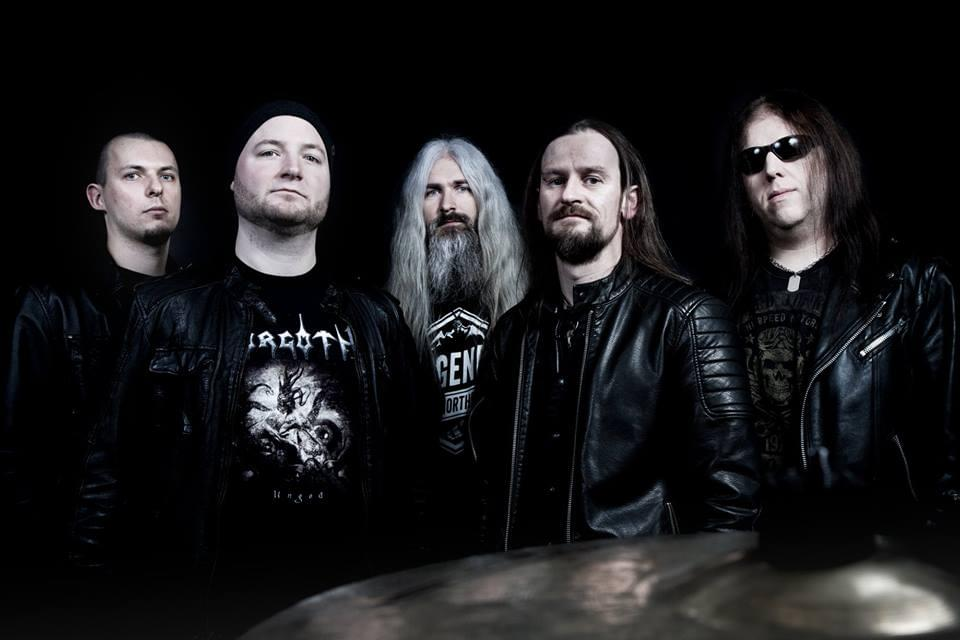 BURDEN OF GRIEF (Melodic Thrash/Death Metal)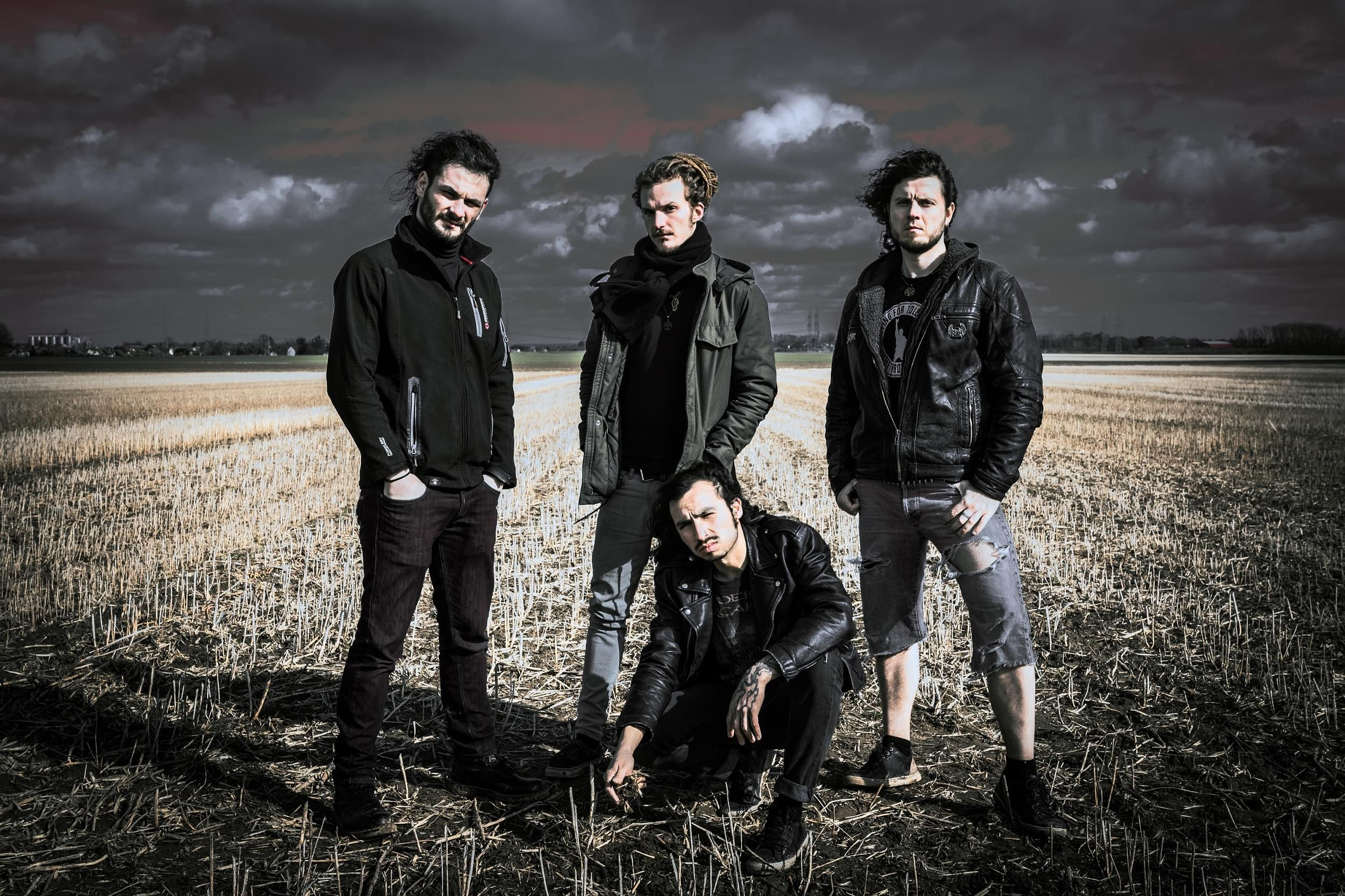 PRIPJAT (Thrash Metal)
Tankard + Burden of Grief + Pripjat
in Kassel
Sichert euch jetzt Tickets für das Tankard + Burden of Grief + Pripjat Event am 11.05.2019 in Kassel!